WaterWorX - Bamako (Mali)
Water Operators' Partnership with SOMAGEP to improve water supply and quality in 90 cities in Mali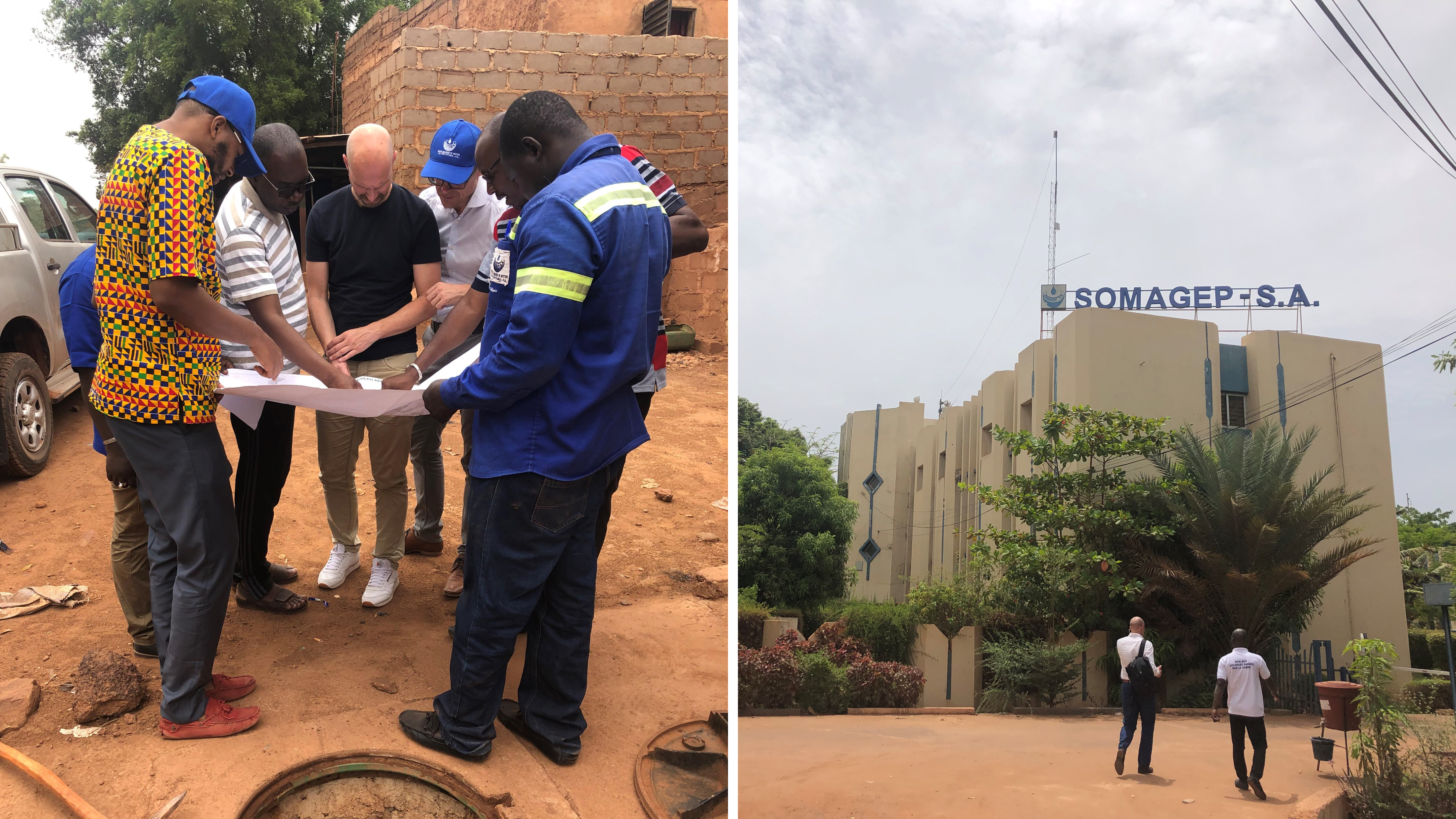 | | |
| --- | --- |
| Region | Southern Mali |
| Period | 2017-2030 |
| Project partners | Société Malienne de la Gestion de l'Eau Potable (SOMAGEP), Waterproef, Het Waterlaboratorium and the World Bank |
| Funding | WaterWorX programme (Dutch Government), EU-WOP programme (UN-Habitat) and the Young Expert Programme (YEP) |
Background
Mali is a poor and dry country, hit hard by the effects of climate change. SOMAGEP is the national public water supply company in Mali, facing huge challenges in providing its customers with drinking water. World Waternet and SOMAGEP have entered into a Water Operators' Partnership (WOP), to combat these challenges. This WOP is part of the WaterWorX programme and the EU-WOP programme.
Our impact
Our partnership contributes to improved access to safely managed drinking water for nearly 8 million people in 90 cities in Mali, the majority of which live in the capital Bamako.
Activities
Improved performance of laboratory through training and Standard Operating Procedures.
Improved work safety, working procedures, operations and maintenance of laboratory.
Obtaining an ISO-certification, so the SOMAGEP laboratory can assure quality of their results towards its customers.
Development of quicker and cheaper model for water quality data gathering.
Writing a strategy for the realization of social connections
Non-revenue water reduction training, plan and measures in Bamako, Kati, Koutiala and Sikasso.
Obtained results
Zero audit ISO-certification of laboratory.
Recruitment and training of Young Experts via the Young Expert Programme.
Registration of over 250 sample points in Bamako by using Akvo-flow and Akvo Caddisfly (in cooperation with Akvo). These tools will enable SOMAGEP to obtain the results faster and more accurate.
Support finance and realization of 1000 pro-poor connections.
Non-revenue water (NRW) reduction pilot in Bamako.
Publications