Summer holidays in the Netherlands
In October 2018 I moved to Bamako, so my second year has officially started! But first I spent the summer holiday with my family in the Netherlands. Being back at the World Waternet office in the Netherlands and meeting some of our water partners in the Netherlands, was nicely combined with spending time with family and friends. The children spent time with their grandparents, cousins and friends, while I worked for another four weeks. After that, we went camping for three weeks in Noord-Holland and Overijssel, finding ourselves back in Malian temperatures reaching 40°C. Being away from the Netherlands for so long makes me appreciate the landscapes, culture and history even more. A great place to spent the summer, but also tiring: a full 'social' year was squeezed into seven weeks. The return to Bamako was welcoming; the daily rhythm provided time for rest and recovery.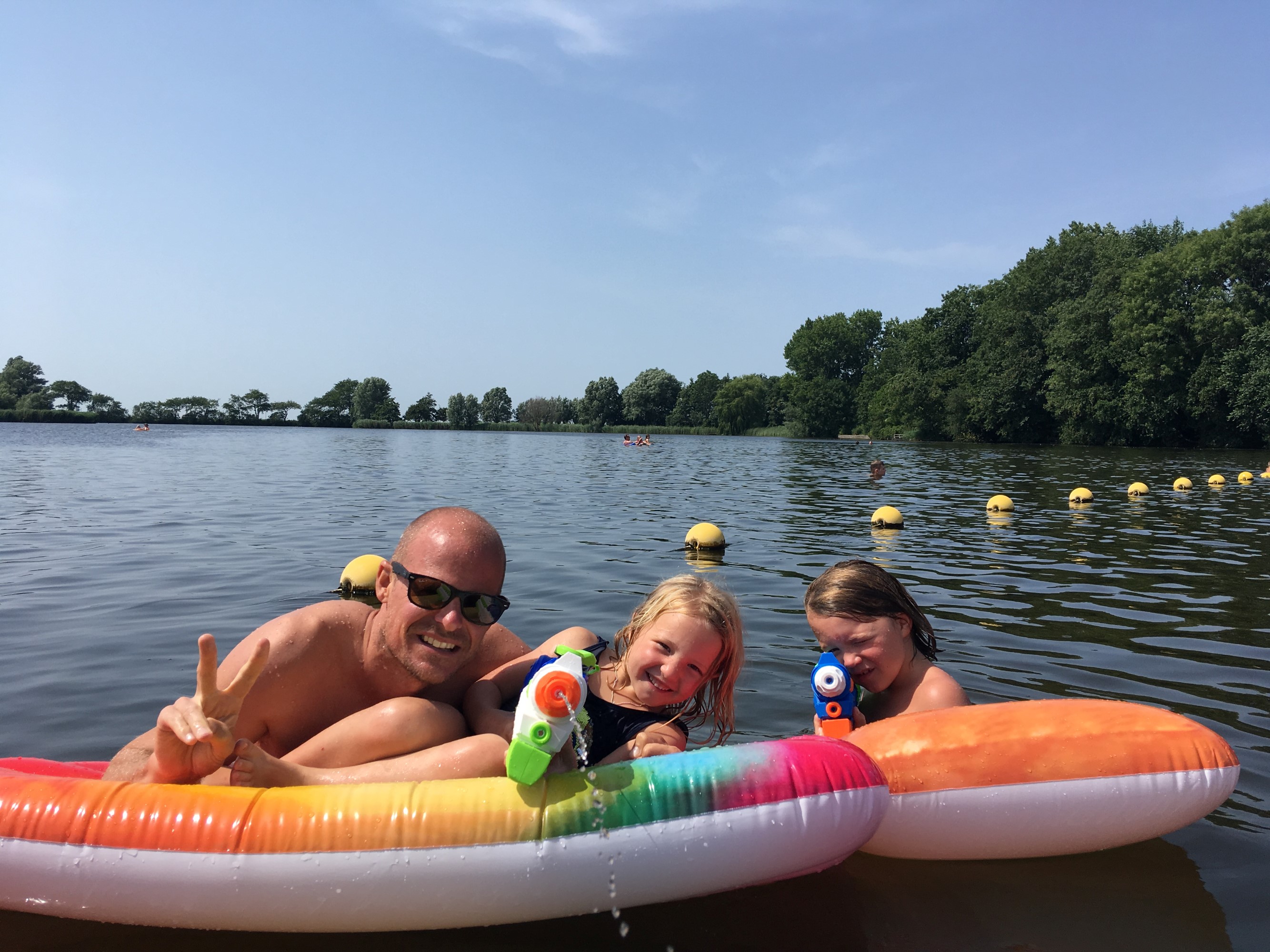 A hot summer day in Schagerwiel, Noord Holland (the Netherlands).
Mid-term review of the WaterWorX programme
In September, we were honored with the visit of a mid-term review consultant who came to evaluate the activities of our WaterWorX project with Malian water supply company SOMAGEP. All 24 projects under the WaterWorX programme are undergoing a mid-term review to see if the project activities are executed as planned and if the results and impact are achieved. All documentation (proposals, reports, evaluations, movies, frameworks, etc.) was sent to the consultant beforehand, for him to understand what the project is about and to assess the current status. During his four-day visit, he concluded that we are executing a relevant and solid project that needs additional funding in the coming years to reach an even greater impact.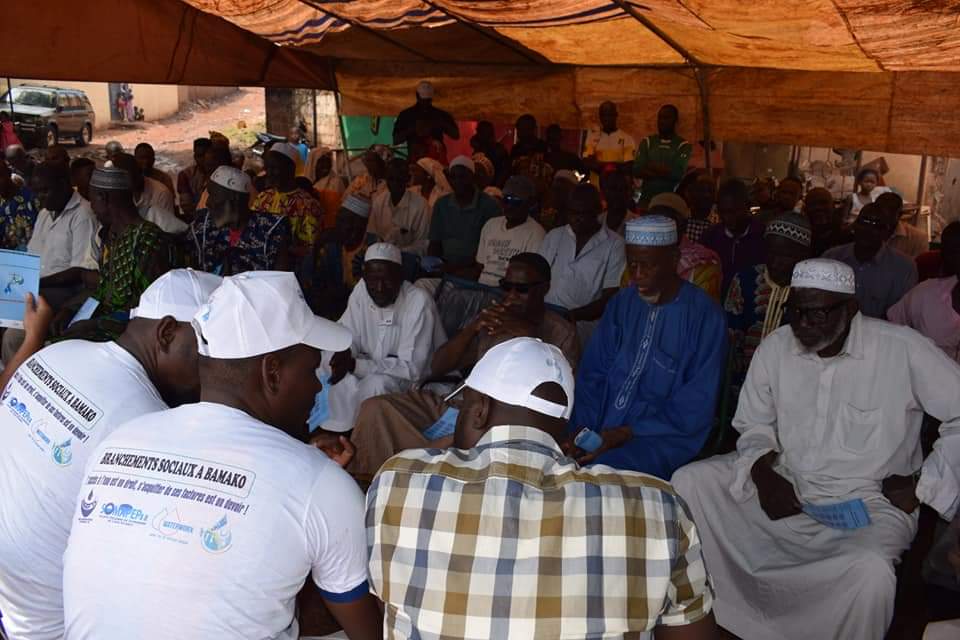 WaterWorX promotions campaign for pro-poor connections in full swing.
Young Experts in West Africa
We said goodbye to our Young Expert Isabel van Klink (of whom you might have read one or two blogs as well). Her contract ended in September after two years in the SOMAGEP office in Bamako. Together with her counterpart Aboubacar Diallo, she contributed hugely to the success of World Waternet's partnership with SOMAGEP. Led by project managers Bas ten Haaf and Abdoul Aziz Traore, Isabel and Aboubacar took on the day-to-day coordination of the project. Thanks to their excellent skills, good energy and pro-activeness, we have reached great results. As a SOMAGEP employee, Aboubacar will remain strongly involved in our partnership. In 2020, two new Young Experts will start in Bamako; one fully engaged in the WaterWorX programme, while the other is working 50/50 for the WaterWorX and Blue Deal programme.
The same goes for Etienne Nacoulma and Ewoud de Jong Posthumus, who were part of Young Expert Programme during the same period (but different projects) in Burkina Faso. Their contributions to the projects with the Burkinabe water authorities resulted in a strong foundation for our partnerships. Etienne will be working for our Burkina Faso office for at least another two years. Ewoud moved back to the Netherlands where he continues to work for Waternet as process manager for drinking water production as from October 1st. In Burkina Faso, a new local (Burkinabe) Young Expert started on that same date.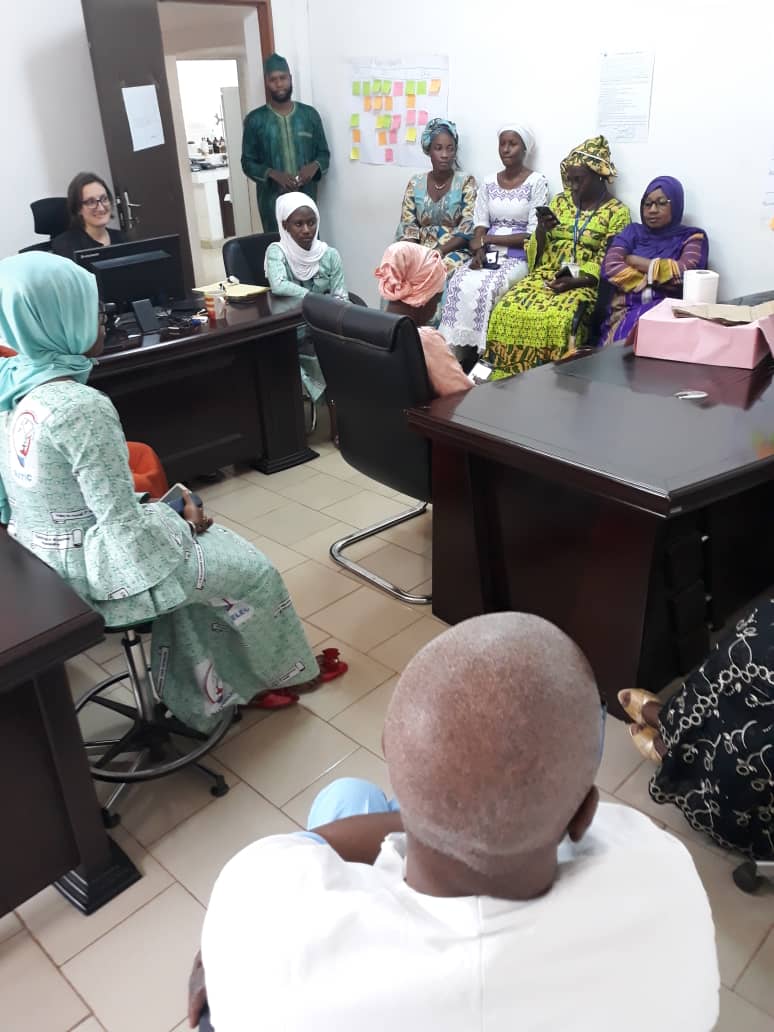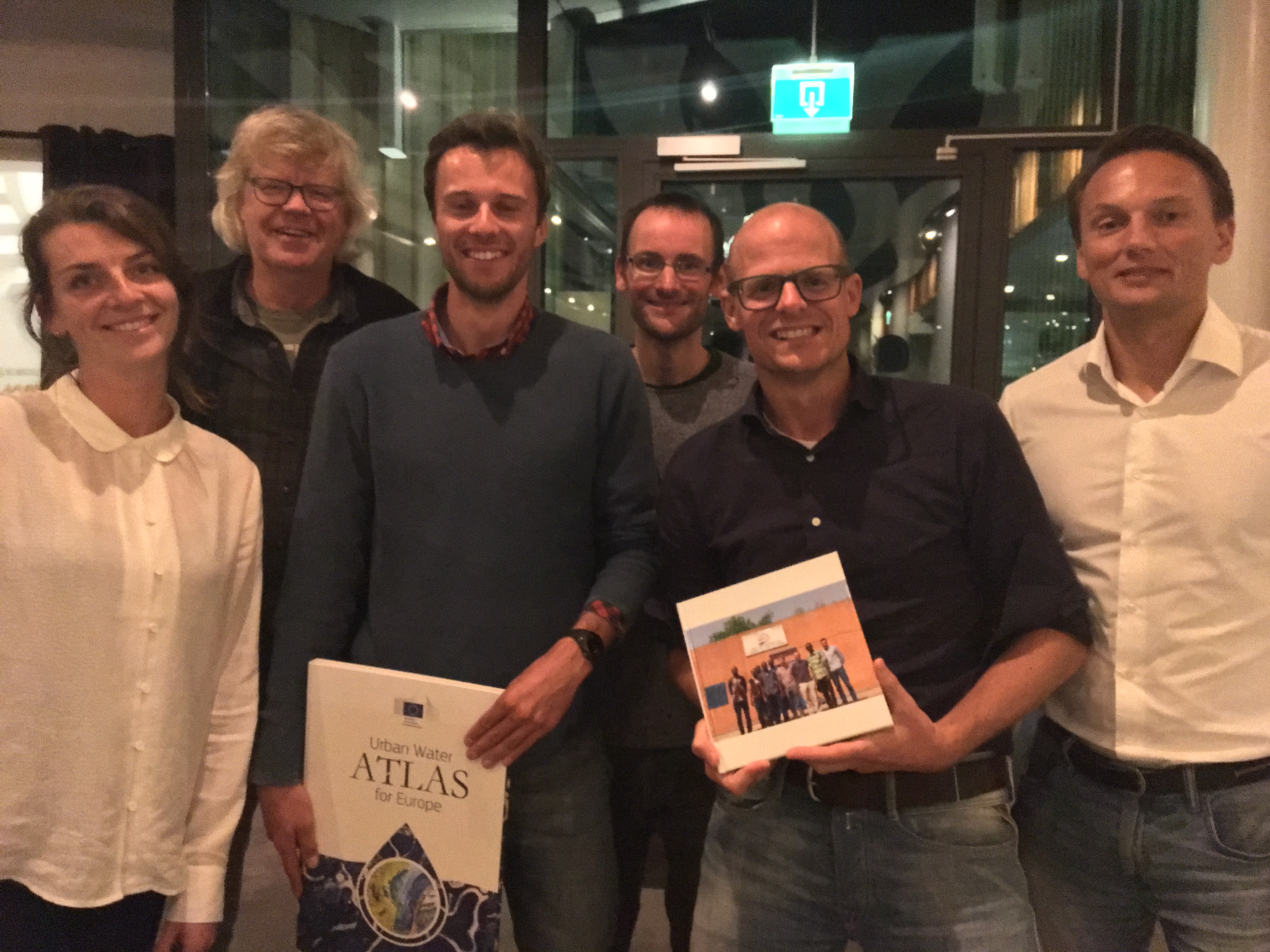 Left: Isabel's goodbye at SOMAGEP. Right: Ewoud stopped his work in Burkina Faso, but continues to work for Waternet.
Safety & security training
To better anticipate on the possible dangers of living and working in Mali, I followed a three-day safety & security course in the Netherlands. The mix of theory, practice and real-life situations made it a very interesting training. With around 30 participants (working all over the world), we learned to assess risks and thoroughly better prepare our trips. We were also subjected to (little or more) stress. Actors played 'angry' or 'violent' to provoke our primary reactions. This, together with a lot of reflection with fellow participants, thought us how we react in these kind of situations. It provided me with a lot of experience, that might be usefull when it is really needed!