19 December 2019
Koen@Bamako part 8
Koen Maathuis is working as Regional Manager for World Waternet in Mali. Find out more about his experiences!
Blog 8: Dimanche à Bamako, c'est le jour de mariage
Amsterdam International Water Week
It was quiet in Bamako during the Amsterdam International Water Week. The Dutch Embassy organized an exchange visit to the Netherlands with a Malian water delegation of ten. Amongst which all our partners, SOMAGEP and SOMAPEP, were in Amsterdam with 4 people and, last but not least, our ABV-project team working in the Sourou. The week after the AIWW, Steven van Rossum (CEO World Waternet) and Lidi Remmelzwaal, President of the board of World Waternet, came to visit Ouagadougou (Burkina Faso). As World Waternet had just started two Blue Deal projects, the time was right to visit the Minister of Environment, Sanitation and Sustainable Development (MEADD) in Mali. Moreover, there are some new initiatives that needed discussion, reflection and meetings at 'high level' to express commitment from the side of World Waternet.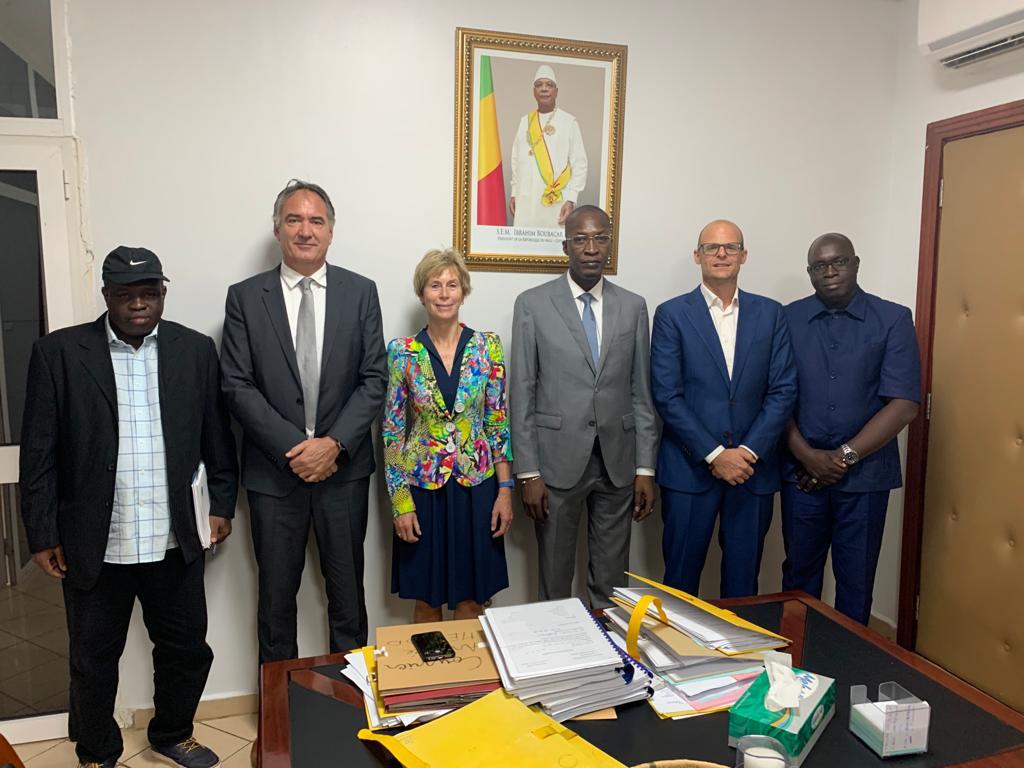 Visit with the Malian Minister of Environment, Sanitation and Sustainable Development
Malaria
In October and November, Malaria is at its peak in Mali. Rainy season has just ended, so there is water everywhere. Mosquitoes are abundantly present. We try to protect our house (by mosquito netting) and ourselves (with repellant) but can't avoid to be bitten. I was the first one in the family to be struck by the decease. It started off with headache and a bit of fever, but the malaria-test in the hospital showed 'negative'. Two days and another two tests later, I was hospitalized for 24 hours. Luckily, the three bags of medication (infusion) and liquid brought me back on track.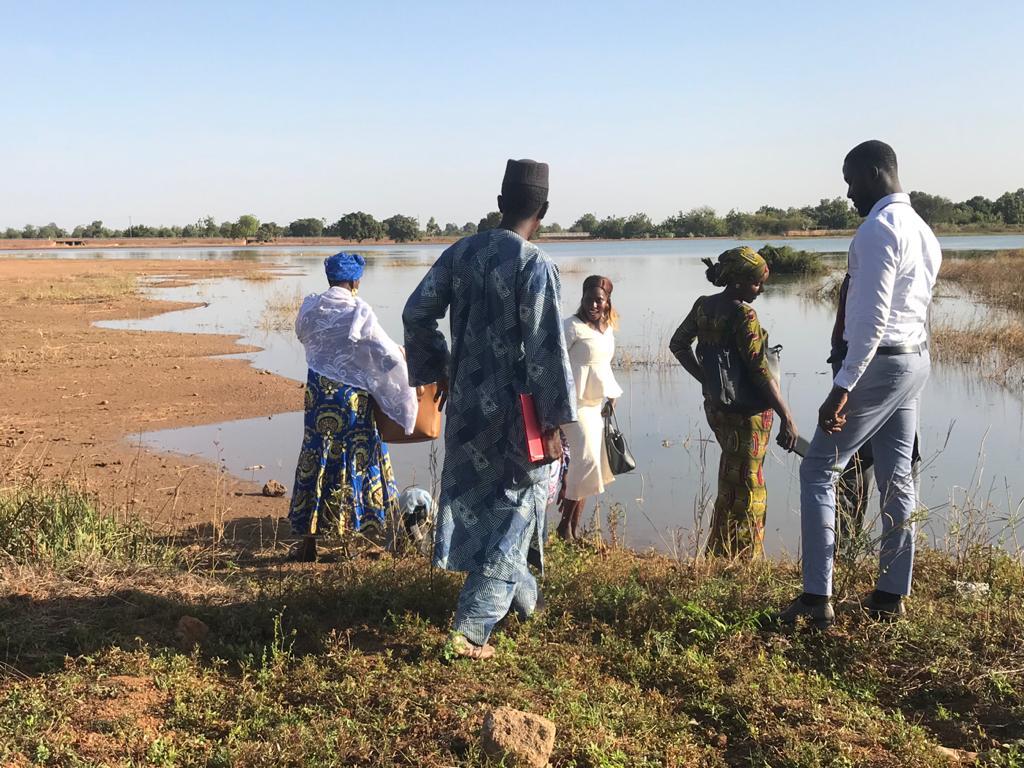 Knowlegde exchange between Malian and Burkinabe water managers
Exchange visit Mali – Burkina Faso
During the first week of December, a group of 32 Malian water managers (members of the Comite Local de l'Eau) traveled to Burkina Faso to visit our water partners. We organized this for VNG-I (Vereniging Nederlandse Gemeenten International), which is executing its IDEAL-program in Mali (Inclusive Decisions at Local Level).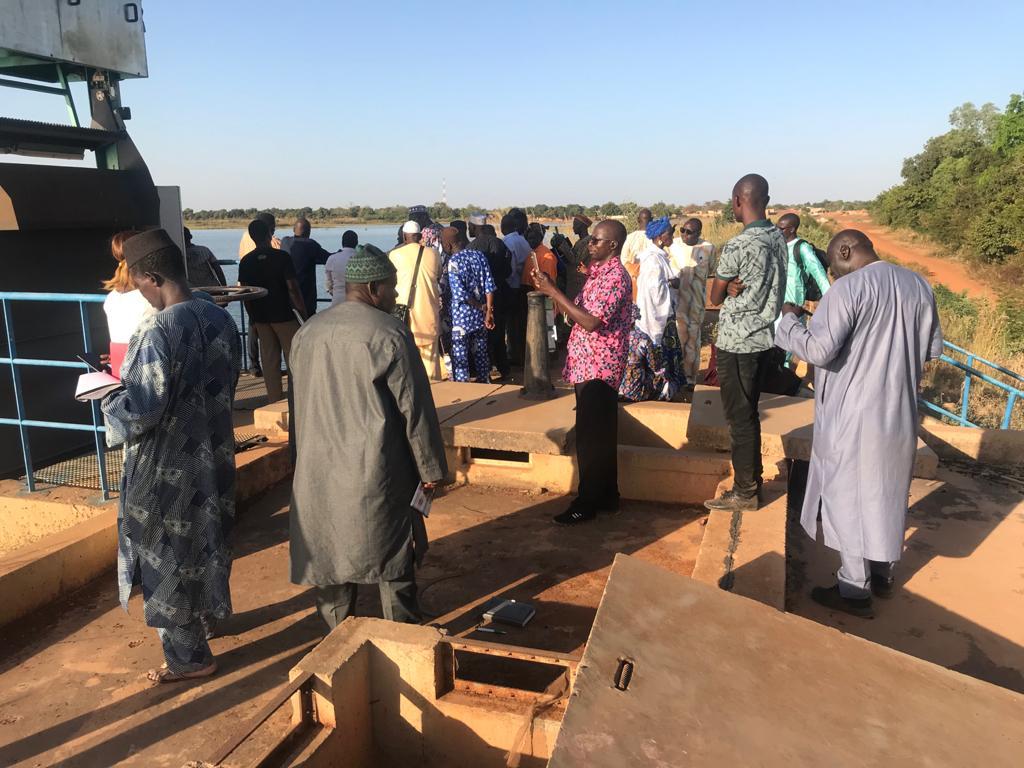 Visit to Malian and Burkinabe water managers
Etienne Nacoulma (ex-YEPer and now working for our Faso Koom project) was in charge of the excellent preparation and execution of this week. VNG-I and its project partners had a very fruitful and interesting week. Relations between Burkinabe and Malian water partners have been established (and strengthened) for life.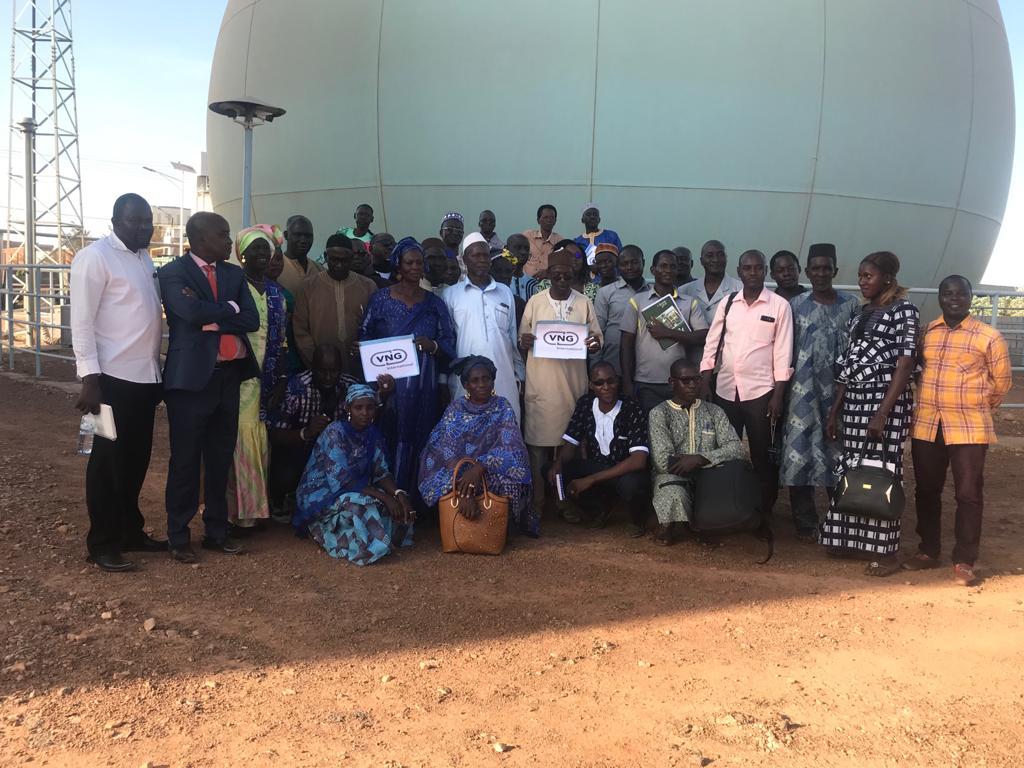 Knowledge exchange between Malian and Burkinabe water managers
Dimanche à Bamako, c'est le jour de mariage
One of the most famous Malian songs (by the blind couple 'Amadou & Mariam') tells about how Sundays in Bamako are popular for marriages. In every neighborhood the Djembe's and Cora's are to be heard to announce the long and happy lives of newly-wed couples. People gather in parks and along the streets for festivities and cars and motorbikes are loudly escorting the bride and groom. Alternatively, weddings are celebrated in big party-centers (Mali does resemble the Netherlands in some ways..), and that was where I was invited to. I heard many stories and was really curious to attend such an event. I was told to come in time, but when I arrived 5 minutes after mid-day, I was one of the first. The following two hours hundreds of people slowly came in and after the happy couple arrived, an MC (Master of Ceremony) loudly reported about the lives and loves of the pair. This show continued for long, while a nice dinner was served. A 'Dimanche a Bamako' well spend!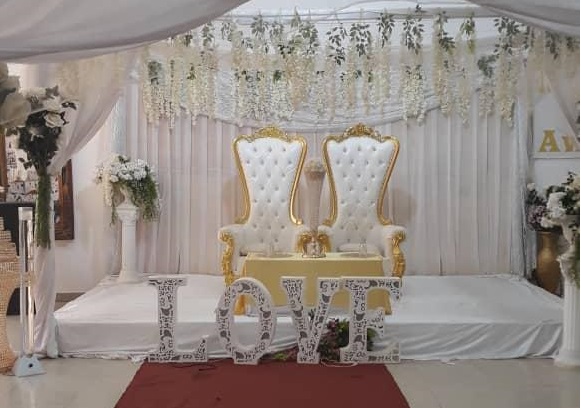 Special love seats for the married couple