What we do
World Waternet works with Waternet experts to support public water organisations by offering sustainable, integral water solutions. We are the connecting link between Waternet expertise, (co-)funders and global water issues.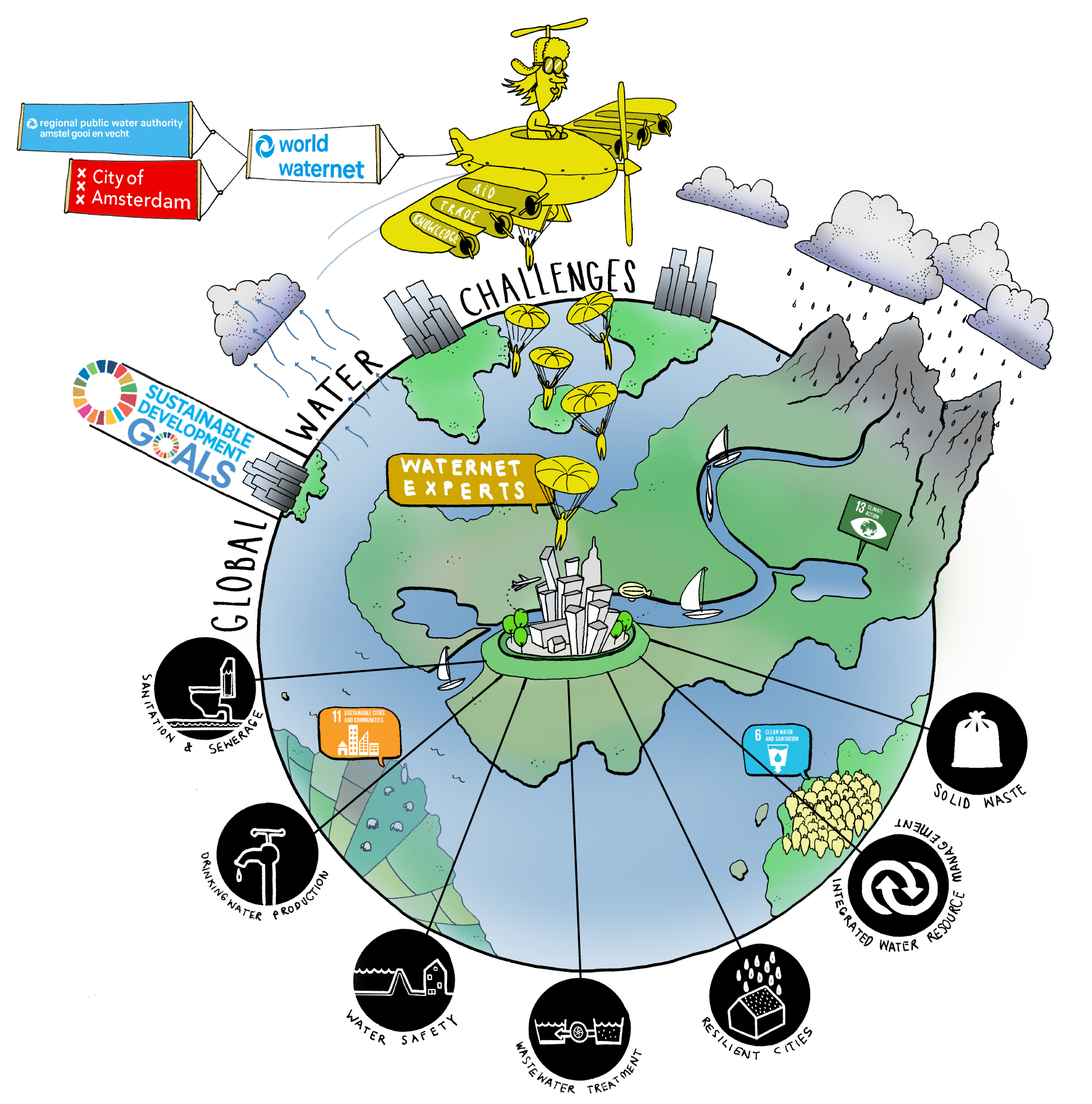 We contribute to the UN Sustainable Development Goals 6 (clean water and sanitation), 11 (sustainable cities and communities) and 13 (climate action).
Peer-to-peer water cycle expertise
World Waternet partners with public water institutions in metropolitan regions. Through peer-to-peer experience we improve the operational performance and add value in the whole water cycle. We provide different kind of services:
Quick scan

A three-day study by Waternet expert to assess the peer-partner. The result is a letter of intent on performance improvement.
Needs assessment

One week assessment by Waternet experts using the Waternet assessment tool to assess the water situation and capabilities.
Performance improvement plan


Needs, outcomes, results, budgets and planning are developed in a strategic workshop.
Financing strategy and plan


Asset management plan and financing strategy are developed with Waternet experts to acquire grants and investments.
Implementation support


Water cycle experts are made available in short- and long term mission to provide hands-on support to improve performance.
Operational Excellence of water institutions
Efficient and effective water institutions are key actors in the frontline to face global water challenges. Operational excellence of water institutions in the water cycle depends on four critical success factors.