What we do
World Waternet works with Waternet experts to support public water organisations by offering sustainable, integral water solutions. We are the connecting link between Waternet expertise, (co-)funders and global water issues.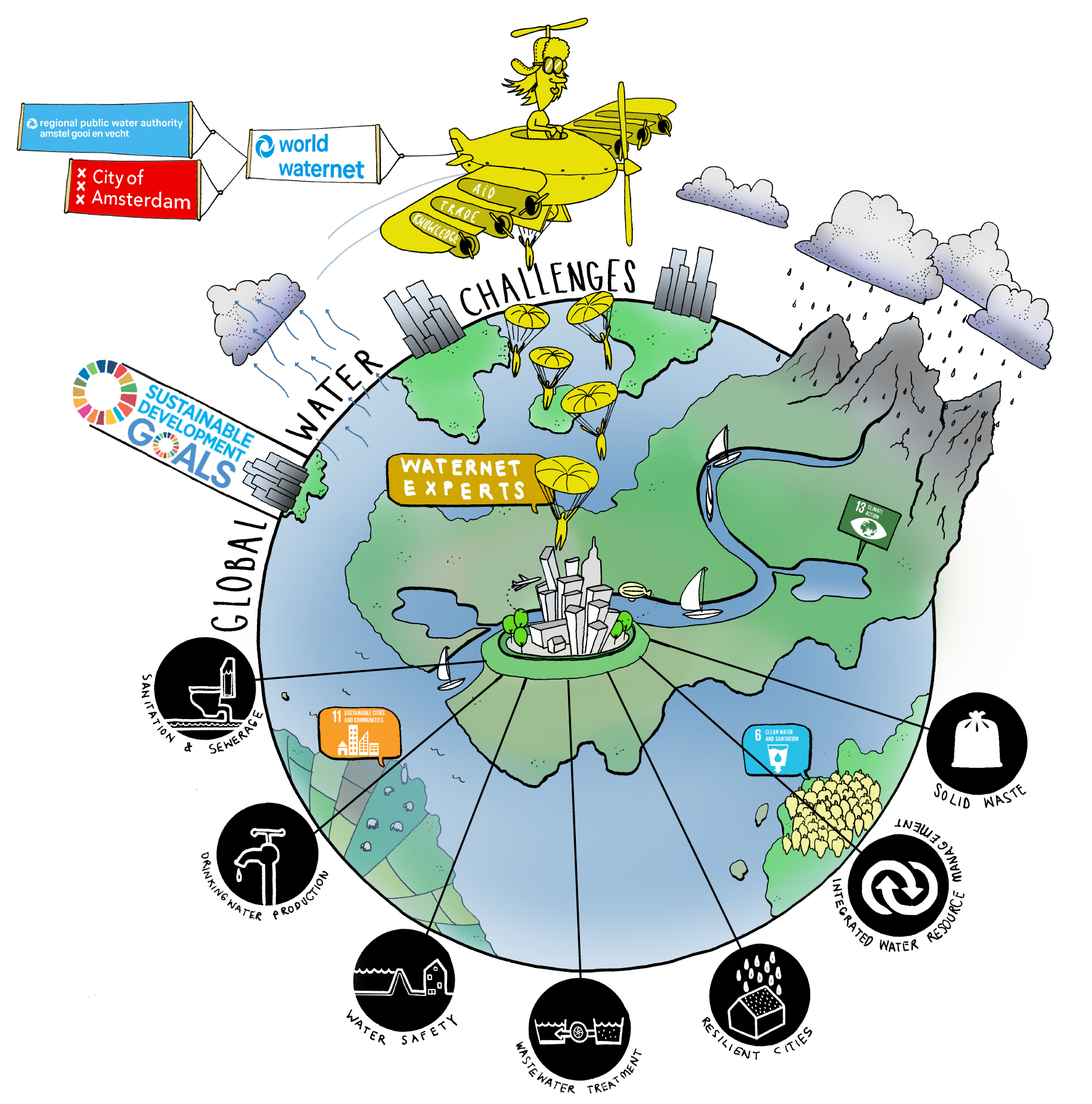 We contribute to the UN Sustainable Development Goals 5 (gender equality), 6 (clean water and sanitation), 12 (responsible consumption and production), 13 (climate action), 15 (life on land) and 17 (partnerships for goals).

Our Unique Partnerships
World Waternet partners with public water institutions in metropolitan regions. Through peer-to-peer experience we improve the operational performance and add value in the whole water cycle.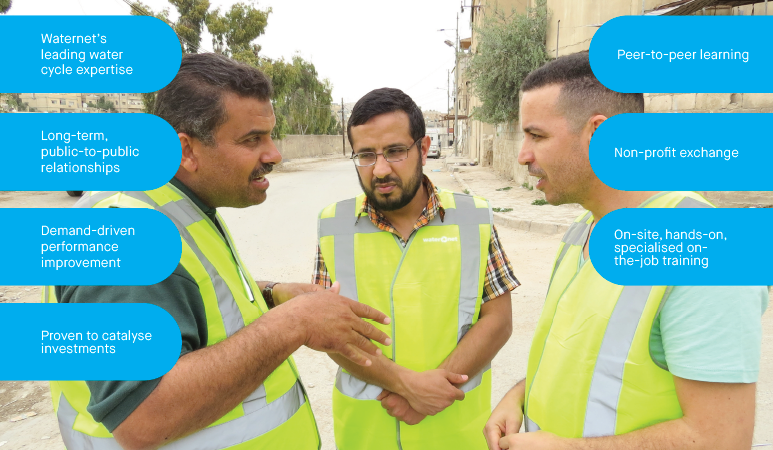 Operational Excellence of water institutions
Efficient and effective water institutions are key actors in the frontline to face global water challenges. Operational excellence of water institutions in the water cycle depends on four critical success factors.