13 March 2019
International Women's Day: what can we learn from Mali?
By Judith Kolen, Strategic Alliance Manager, World Waternet
March 8, International Women's Day, is not something we treasure a lot in The Netherlands. But in Mali this is one of the most important days of the year. The women's organization of the national water company SOMAGEP invited us to celebrate this day with them. After all, equal opportunities for men and women is an important theme within the WaterWorX program that we are working on together with SOMAGEP.
On the one hand, we support SOMAGEP in the preparation and implementation of a Gender Action Plan for their organization. This plan provides concrete steps to pursuing the full, equal and meaningful participation of women at SOMAGEP. On the other hand, we also look critically at ourselves. How inclusive is Waternet? Do we manage our international programs in an inclusive way? We share figures with our partners about, for example, the number of women in managerial positions, or women with technical professions. The differences between us and our international partners turn out to be small.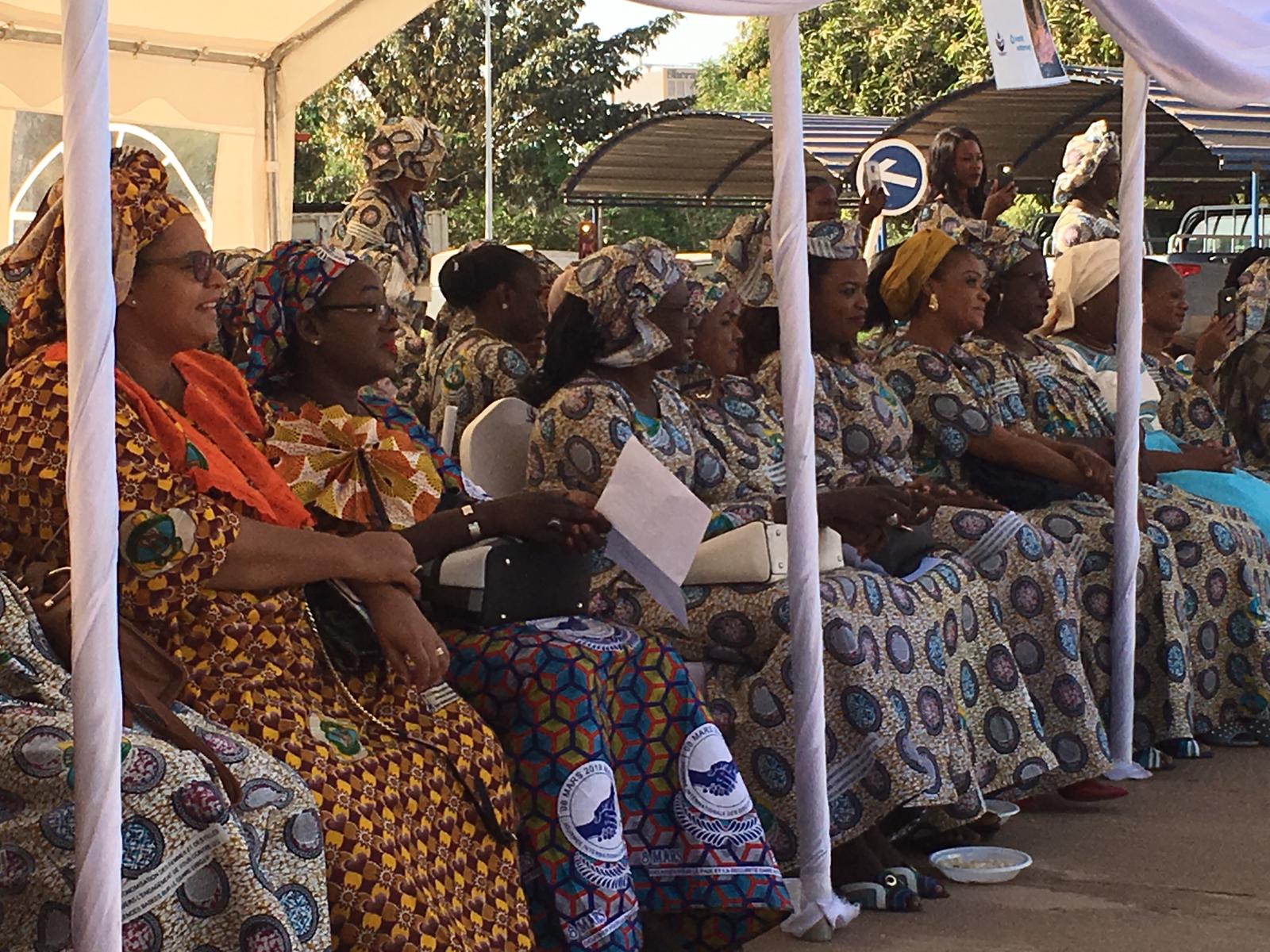 The woman are all dressed up for the festivities
Within international projects we try to set a good example: for example, by working with gender-balanced teams, attracting more female project leaders, but also by linking young to older, experienced to less experienced people in working together. Still it sometimes feels a bit uncomfortable to talk about these kinds of topics with each other. In Mali this appears to be a lot easier!
On Friday, March 8, the entire city of Bamako seemed to be in a festive mood. The street scene was dominated by women in clothing made from a fabric specially printed for this day, which was provided free of charge by the national government. All women in SOMAGEP also wore dresses in this fabric.
AFSO (L'Amicale des Femmes de la SOMAGEP SA), the women's organization of SOMAGEP, has been established to support women in their career path. A dedicated team from within AFSO had been working for weeks to prepare what turned out to be a spectacular and joyful event. Because within SOMAGEP it is a tradition to celebrate International Women's Day in a big way. In the sweltering heat, hundreds of women and men gathered in tents to listen to speeches and watch theater and dance. Waternet / WaterWorX was an honorary guest: we were invited to sit next to the director and give a speech as well.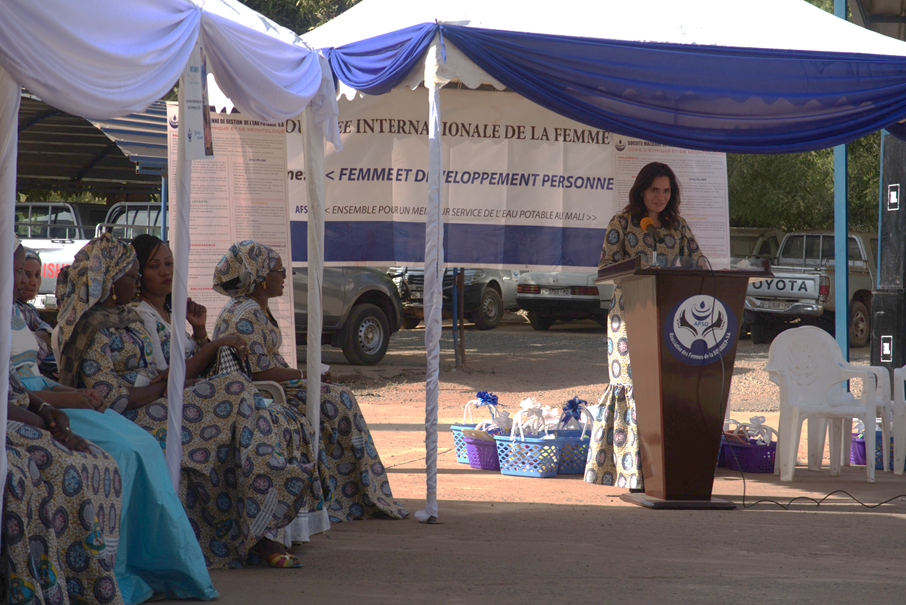 Judith Kolen (World Waternet) providing a speech during the ceremony
It was special to experience how open and honest the communication was regarding this topic. Difficult subjects were exposed with a huge amount of humor. In a sketch, three female actors were making fun of many SOMAGEP employees, and even the CEO was not spared.
In the speeches of SOMAGEP female employees, statements were made such as: "Mr. Director, what are you going to do to get more women into managerial positions?" Or: "It's time for a female director at SOMAGEP". The (male) CEO of SOMAGEP listened to everything with a smile on his face.
At the end of the ceremony the CEO closed the day with the following words: "At SOMAGEP we stimulate the participation of both men and women. There is zero tolerance for not opening positions for women." This statement was received with loud applause.
And then there was dancing till dusk.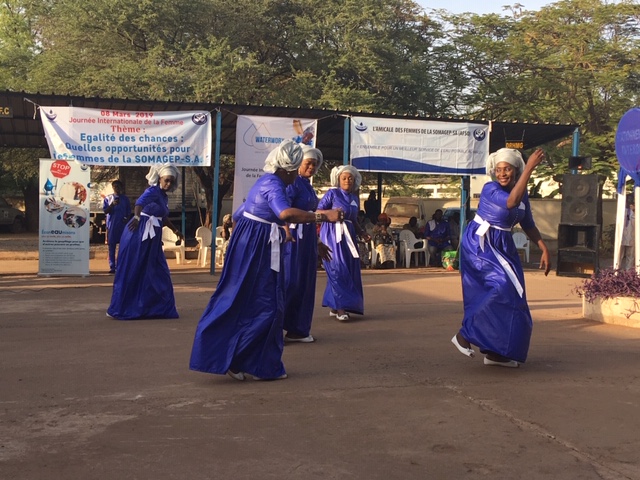 Malian women performing a special dance