27 May 2020
Sam@Nairobi part 1
Sam Robroek participates in the Young Expert Programme (YEP) and is working for World Waternet at our Kenyan partner Nairobi City Water and Sewerage Company (NCWSC) and the Water Resource Authority. Find our more about his experiences in Kenya.
At the end of 2019, I travelled to Nairobi. A city that received its name from the Masaai word "Enkare Nyrobi" which translates to "cool water". Here, I started working for World Waternet via the Young Expert Programme on two projects; WaterWorX and the Blue Deal. These long-term projects respectively aim to achieve sustainable access to sufficient and clean drinking water for the people of Nairobi and improve water availability and reduce water stress in the Upper Tana Basin. This effort is done in close cooperation with our two partners, Nairobi City Water and Sewerage Company (NCWSC) and the Water Resource Authority.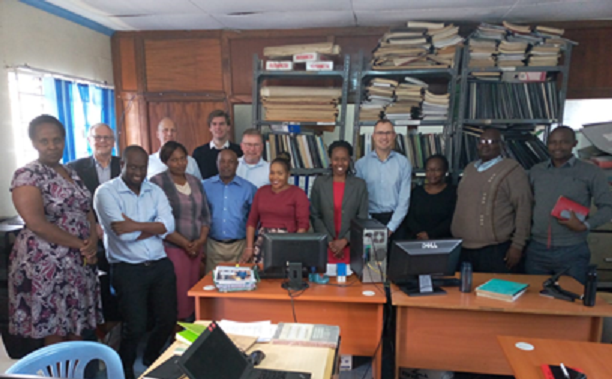 The NCWSC production team
Nairobi has to deal with severe water shortages. As the acting managing director of NCWSC puts it in an interview with the BBC: "The demand (for water in Nairobi) is higher than supply. We are 20 years behind…so we need to develop new sources". This has led to rationing of the water supply. Nairobi's main water sources are located in the Upper Tana Basin, a three hours ride from Nairobi and also the project area of the Blue Deal. NCWSC obtains around 80% of its raw water from this usually with water saturated hills.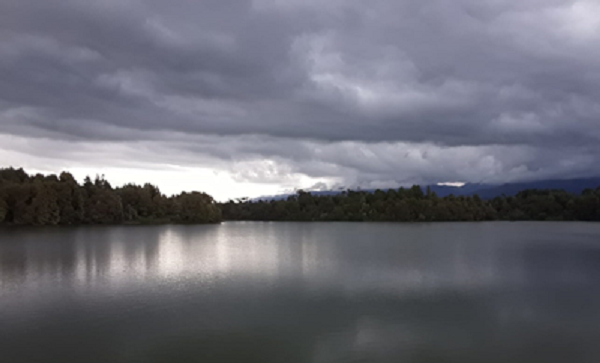 Sasumua Reservoir in the heart of the Aberdare Forest, one of the sources for the drinking water supply to Nairobi
Most of this water is treated at the largest drinking water treatment plant (Ngethu) where we work on the optimisation of the treatment processes (5-20 percent is lost during the production process). Water demand is expected to increase to 105% by 2030 resulting in a strong competition for utilization of water resources. Therefore we introduce a water allocation plan that must ensure sustainable and equal distribution of water.
To achieve these results, we have worked closely with our partners on these challenges that are strengthened by short-term visits by Waternet experts. However, due to the circumstances and developments related to the Covid-19 outbreak it was recently decided that I had to return to the Netherlands. A week later, Kenya closed its airspace to foreign travel.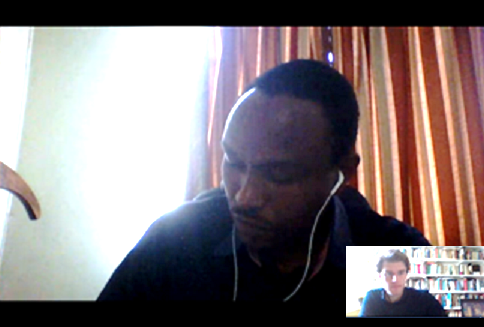 Conference call with the Water Resource Authority
Unable to organise any (physical) field visits to Kenya anytime soon due to the travel restrictions, we are now forced to make use of alternative ways of implementing project activities remotely. I am positively surprised that continuing our activities and meetings through a 12 inch digital window, turns out to be an effective way of communication. Although this comes with some technical hurdles, we have managed so far to continue a significant part of the work (have webinars planned) and even took on new challenges related to the Covid-19 outbreak.