Young Expert Programme Intervision West Africa
23 July 2018
Ewoud de Jong Posthumus is working for World Waternet at our Burkinabe partner L' Agence de l'Eau du Gourma (AEG). Find our more about his experiences in Burkina Faso.
Accra, Ghana - On 6 July 2018 young experts, working in various western Africa countries, gathered at the residence of the Dutch Ambassador in Accra (Ghana) to kick off the West-Africa YEP Intervision weekend. The Dutch ambassador Ronald Strikker and first secretary Fred Smiet were happy to welcome such an enormous delegation of 20 young professionals from Ghana, Mali, Burkina Faso, Benin, Ivory Coast and Liberia. After the meet & great and lunch buffet, short pitches were given about everyone's international activities. The young experts in the group hold positions at, among others, private companies, knowledge institutions, NGOs and embassies. Fred Smiet and Josephine Ecklu followed up by giving a presentation about respectively the Ghana Netherlands Water, Sanitation and Hygiene Program (GNWP) and agribusiness projects that are supported by the Dutch embassy. In the evening there was time for relaxation; the group dined and danced in a cosy Ghanaian cafe with live music!
Greenhouse visit
On Saturday greenhouses from Agri Impact Consult (AIC) were visited. AIC is doing research in innovations in agriculture for training purposes. They promote for example a Top Vent technology, which is in particular suited for the humid and hot weather conditions such as in Ghana, and hence provides better results than traditional dome shaped greenhouses. Martison Boamah, the site manager, told us a lot about horticulture, emphasized the collaboration with among others Wageningen University and gave a tour through the various greenhouses which were built atop the hills with views on Accra city and the coast line.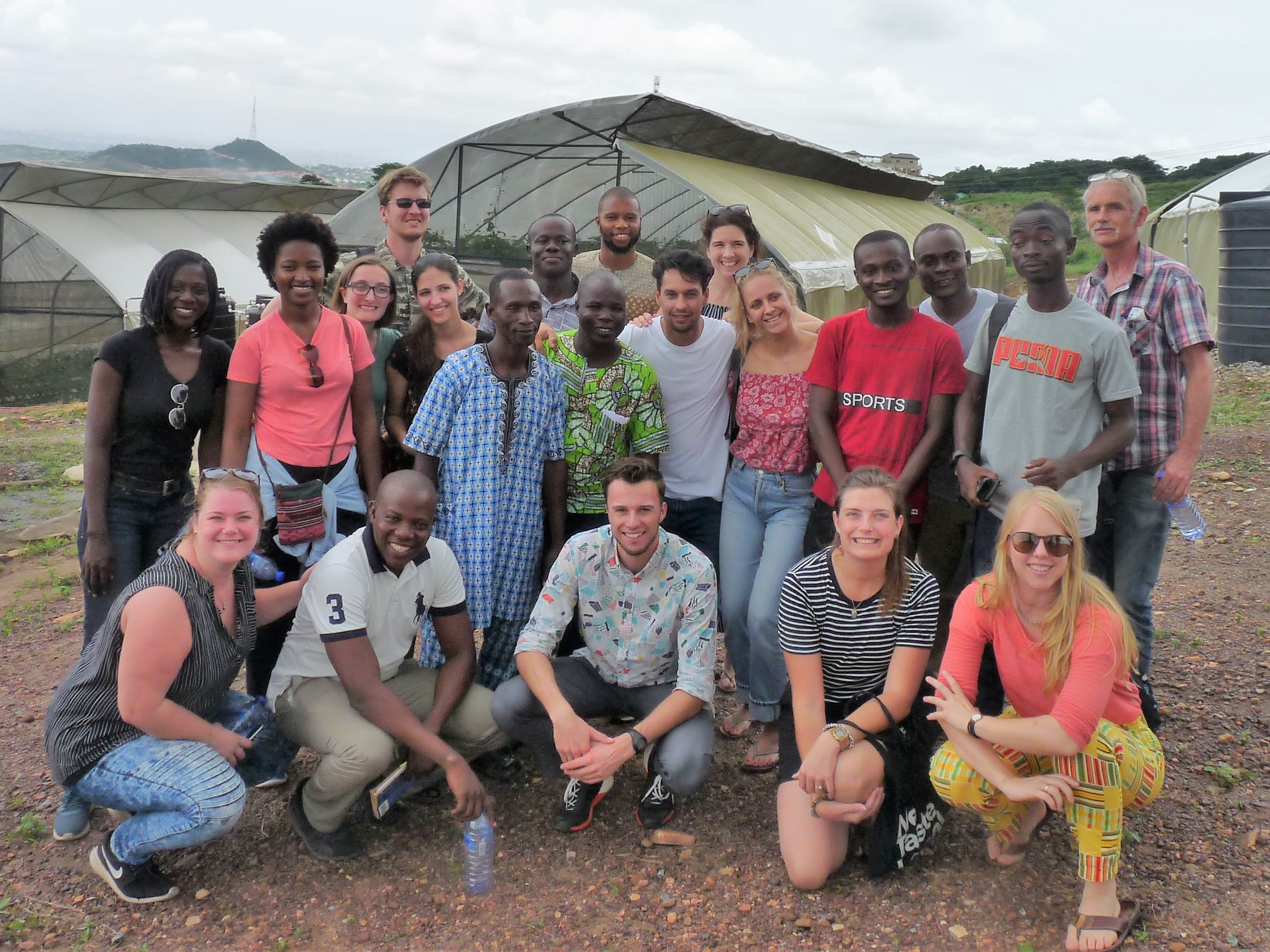 West Africans are flexible and hospitable, the Dutch are productive and open
In the afternoon an MDF training on giving and asking for feedback, cultural differences, and project management was provided by Fransisca van Dusseldorp and René Vermeulen. The opening exercise by Rene released a lot of energy from the group; Rene asked the experts from West Africa to classify the Dutch culture by mentioning positive and negative aspects of the culture and vice versa. Very quickly notes were filled with cultural characteristics which led to interesting if not a little confronting statements: for example the Dutch are: gossiping and inflexible and on the positive side they are very open, productive and straight forward. The West African culture was classified as some times patriarchal, and ad hoc but on the positive side hospitable, flexible and caring! After the exercise Fransisca gave theoretical background and a somewhat more sophisticated cultural classification according to the culture map of Erin Meyer. In the remainder of the training, the group practised with giving and receiving constructive feedback and with implementing a fictive WASH project. The training was closed by an exercise in which suggestions were given to make multicultural teamwork more effective. Funny fact; everybody agreed upon having team building activities more regularly!
In the evening "wherewolves" was played, a role-playing game in which the experts proudly showed their negotiation tactics, and dances were made up late - of course by showing proudly the various cultural dances :)
Breakfast documentary
On Sunday morning the documentary Poverty Inc. was shown - a must-see docu for all who work in international development. The movie traces the history of capitalism, examines corporate globalization, and gives a critical perspective on the multi-billion dollar aid industry. After de docu a big applause was given for Marjolijn Hekelaar and Susanne Roelofsen who have put in a lot of effort to make this intervision weekend possible. Souvenirs from various countries were given as a token of thanks! After the closure everybody went his / her ways while looking back on a fun and educational weekend where new contacts have been made and friendships were shaped!