Meet our new colleagues Frank, Margareth and Merel!
15 September 2022
It is with much pleasure we introduce our new World Waternet colleagues Frank Tibben (WOP Intelligence Manager), Margareth Bouhuis (Assistant Sector Controller) and Merel Boontje (HR-Specialist)! To get to know them better, we asked them three questions.
Frank Tibben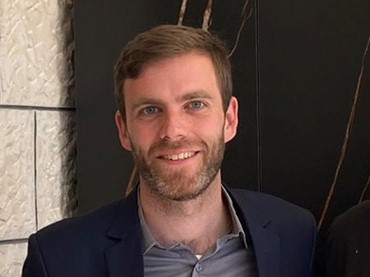 Can you tell us a bit more about your background?
I was born and raised as proud "tukker", and studied Civil Engineering and Management for my bachelor's at the University of Twente. For my graduation, I spent three months in Australia to do research on quality standards for rainwater reuse. For the first time, I spent time in a region that is facing severe water shortages. That is when I realized that the activities of one country, has an effect on other countries. And that you need to look beyond the borders of your own country to see that everything is connected on a larger scale. For my master's degree I studied Water Management and Engineering, and participated in a six-week study visit to Singapore to do research on the Singaporean and Indonesian water sectors. In particular, the cooperation between water utilities, the private sector, universities and other relevant sectors. After returning to the Netherlands, I did my graduation research at Nelen & Schuurmans in Utrecht. I worked on interactive models for decision-making in water management. There, I learned how to best use data to make the right decisions. I wanted to discover living in a 'vibrant international city', so after graduation I moved to Amsterdam. I felt too junior to already start a fulltime job, and was looking for a way to further develop my personal leadership. So I enrolled myself for the National Water Traineeship, not knowing exactly what I wanted to do next. In combination with the traineeship, I found a job at Waternet at the Asset Management Department, focusing on waste- and drinking water infrastructure. It was great to experience my first real job combined with the coaching by the traineeship, and in close contact with the other trainees who often faced the same challenges as I did as a young professional. During my two-year traineeship, I also participated in the Wetskills Challenge in Iran. I worked on a case study to stimulate and increase water reuse in this traditional Islamic environment. And creating awareness on the water shortages in Iran and why it is important to reuse water in the first place. The people living in Teheran, the capital, were especially sensitive to the message that urban water use affects rural water availability. After this Wetskills edition in Iran, I joined the Wetskills organization and organized and supported other editions in Kyrgystan, The Netherlands, Romania and India. Those were some valuable and at times, challenging international experiences.
How did you come to join World Waternet?
I have always been fascinated by what is happening in the world. As a child I spent hours just scrolling through my atlas. I have always been interesting in anthropology, geology and later, geopolitical matters. Since 2019, I have been Project Manager for the Blue Deal project in the Palestinian Territories. This has made me realize that I love working cross-culturally, internationally, in complex political contexts. Solving difficult issues and see what can be done to improve things. I applied for the position of WOP Intelligence Manager to link social, economic and cultural aspects: everything that is needed to make a technical solution work. The reason why I am so passionate about water? It is tangible, you see it everywhere, everyone needs it, it causes issues all around the globe due to too little or too many of it, it can start conflicts or even wars. Beyond our borders the largest water challenges are found. In the Palestinian Territories, I have seen what you can achieve by thinking creatively and out-of-the-box. For example, the BluElephant units that have now been installed as part of the Blue Deal and WaterWorX projects, have generate so much hope and enthusiasm for the local communities.
What do you hope to achieve as member of our team?
As WOP Intelligence Manager, I hope to bring together the needs of people and organizations and gain information that can help us to make the right decisions, prevent reinventing the wheel, assess risks, learn from and inspire each other!
Margareth Bouhuis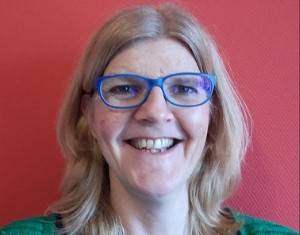 Can you tell us a bit more about your background?
After I studied Tourism, I started working at a travel agency. During the winter, there was little work and that makes me a bit anxious, so during those months I helped out the accounting department with the debtors' ledger. I discovered that I liked that kind of work. I was in close contact with foreign debtors, there was always enough work. After I did the same work at another travel agency for a while. And then, I read an article about making a trip around the world. An unknown desire was revealed! So together with my husband, I went to Thailand, New Seeland and Australia. But after 8 months, my husband got homesick. I returned to the travel agency I was working before. A year later, in 2003, I saw a vacancy for a Coordinator Payment Traffic at DWR (Dienst Waterbeheer en Riolering), one of the predecessors of Waternet. I applied and got hired. In the beginning, I really needed to get used to this governmental organization. But I immediately liked the corporate culture, which was very informal, with a flat organizational structure in which everyone is accepted. In 2007, I started working as Sector Administrator Water Systems at Waternet. Water Systems is a complex department, because it deals with two 'clients': the municipality of Amsterdam and the Water Authority Amstel, Gooi and Vecht. This was a challenging time, setting everything up in the right way. Ten years later, I became Project Controller, and worked, amongst others, for the large scale renovation of the highway N200. Apart from work, I love traveling, hiking and animals. I volunteer at the animal shelter. I adopted two nests of newborn kittens that were left abandoned, in order to socialize them.
How did you come to join World Waternet?
I saw the vacancy for Assistant Sector Controller on the intranet. All of my previous experience seemed to be combined in that job: my international experience in the travel industry, sector and project control, administration. And I could brush up my languages again! Plus, I felt that World Waternet is a solid team that work together closely, and therefore I applied.
What do you hope to achieve as member of our team?
First of all, I want to keep all the administration up-to-date and so we can provide reliable reports that can help the team make the right decisions and adjustments if needed. And if possible, perhaps I can support WOP partners with their financial issues as well!
Merel Boontje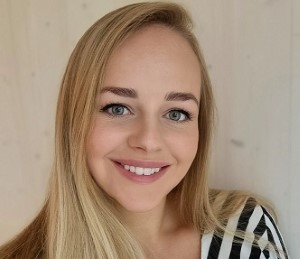 Can you tell us a bit more about your background?
When I was younger, I wanted to be a teacher, or work in medical care. But when I finished high-school in 2014, and was not ready to make a decision yet about what to study next. All I knew is that I wanted to be in close contact with people. So for the time being, I got a job at the Permits department at Waternet via an employment agency. I was doing some administrative work there, and in the meantime I got to know the organization of Waternet better. Then I made the decision to transfer to the HR department of Waternet, and I got the opportunity to study HR Management at the same time. As HR-Specialist, you conduct meetings with staff and interns about terms of employment, you are involved in organizing events and introduction days for new colleagues. What I liked about Waternet is that you get the chance to develop yourself, and a lot of freedom to bring your own ideas and start new initiatives. Every day was different. I worked there for 5 years when I realized it was time for me to move on.
How did you come to join World Waternet?
As I felt that there was no more room left for me to grow, I started looking for other possibilities within Waternet. I have been working with colleagues from World Waternet before, supporting them with setting up irregular employment contracts. I have always been very fond of the work of World Waternet, and when I learned that they were looking for an HR-Specialist, I seized this opportunity.
What do you hope to achieve as member of our team?
I want to help World Waternet and Waternet align their HR processes better. I am looking forward to using my experience to match the required expertise and the most suitable colleague to provide that. Primarily within Waternet, otherwise within our alliance partners' organizations. And working on new, nonstandard topics such as secondment abroad.