06 November 2020
WaterWorX Kenya: Nairobi City Water and Sewerage Company and World Waternet improve online collaboration
Since 2017, World Waternet partners with Nairobi City Water and Sewerage Company (NCWSC) in the WaterWorX programme to help combat the challenges NCWSC faces in providing water and sanitation services to the people of Nairobi.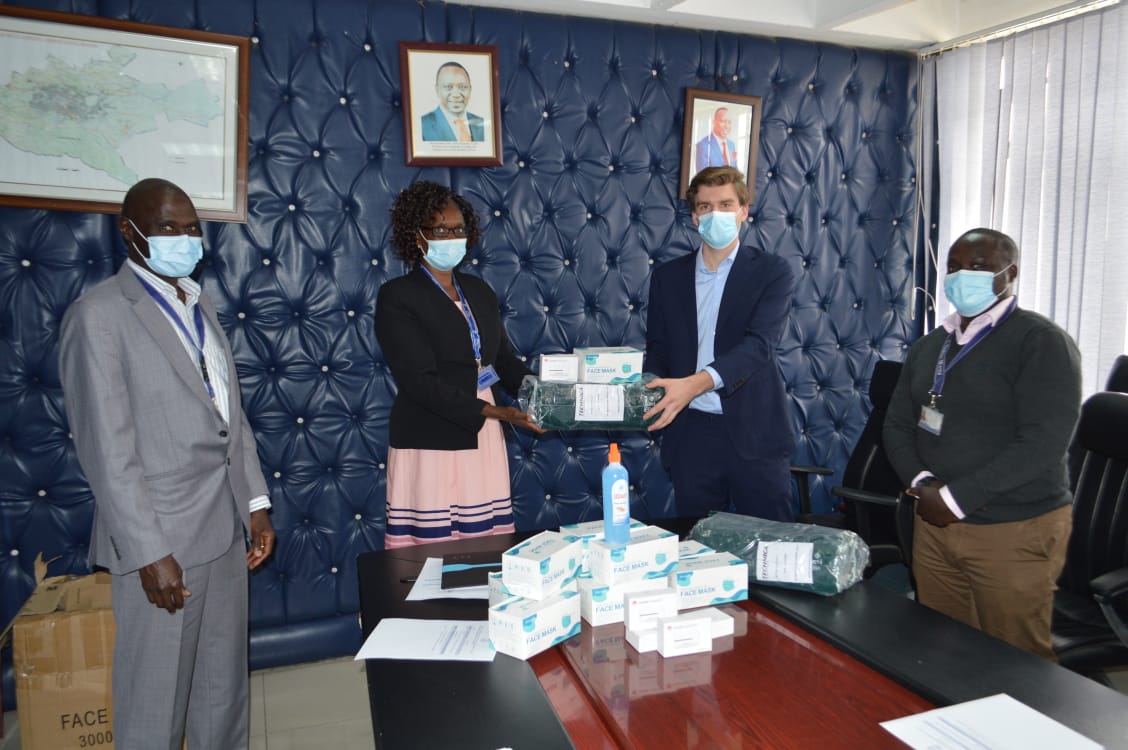 On the 3rd of November, NCWSC received personal protective equipment and Wi-Fi hotspots devices. The equipment and devices are funded by the budget that has been allocated from the WaterWorX project to support and promote the safety of NCWSC staff and to improve online collaboration.
A brief hand-over session was held with World Waternet and HR-director Monica Tuli, on behalf of the managing director of NCWSC. The HR-director stressed that all items were very welcome. NCWSC staff (about 3000) often need to use face masks and gloves, emphasising the necessity of the protection equipment. Technical staff regularly work in difficult and densely populated areas, making the risk of COVID-19 infections quite real. Via the WaterWorX project, the teams addressed occupational risk by raising awareness for safety management at the wastewater treatment plants in Nairobi.
The Wi-Fi devices will be used to enhance the online connection between World Waternet experts and NCWSC staff. Whereas the internet connection at the head office in Nairobi is sufficient, in Ng'ethu (Nairobi's main sewage treatment plant), better access to Wi-Fi is very welcome making online collaboration within the production team more effective. The new Wi-Fi devices will improve the quality of the online workshops and meetings within the WaterWorX project.
WaterWorX is a partnership programme (2017-2030) for public water operators aimed at increasing access to sustainable water services. The programme is co-financed and jointly implemented by the Dutch Ministry of Foreign Affairs, the 10 Dutch water operators and local water operators in Africa, Asia and South America